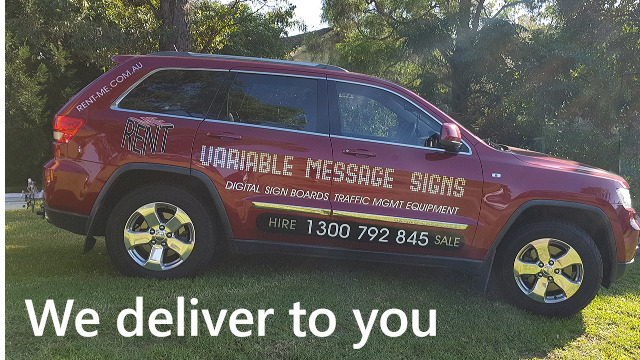 We deliver to you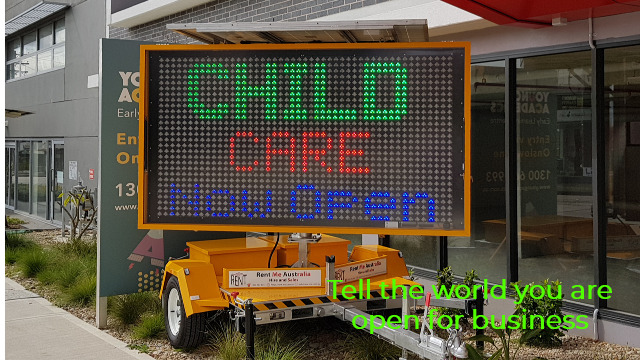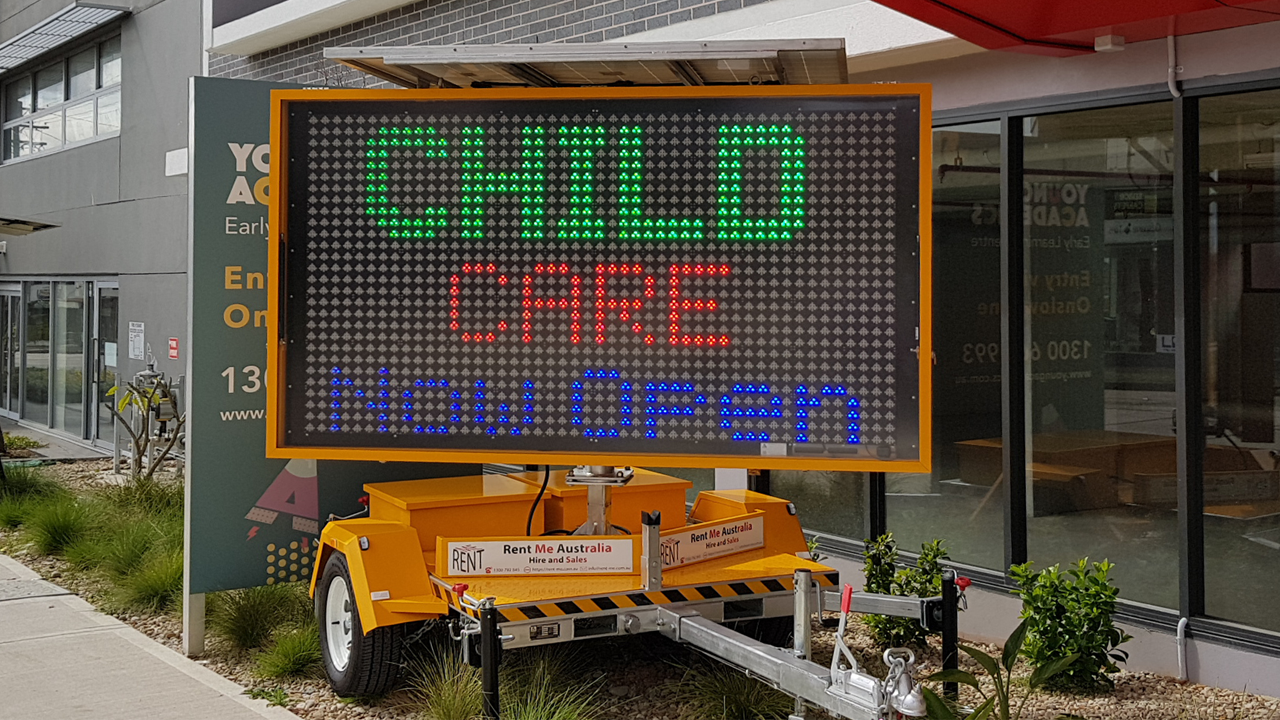 Tell the world you are open for business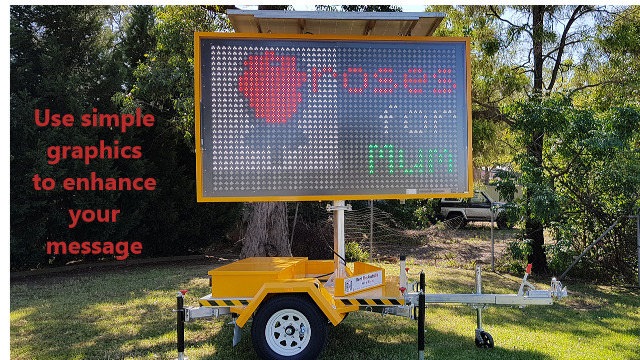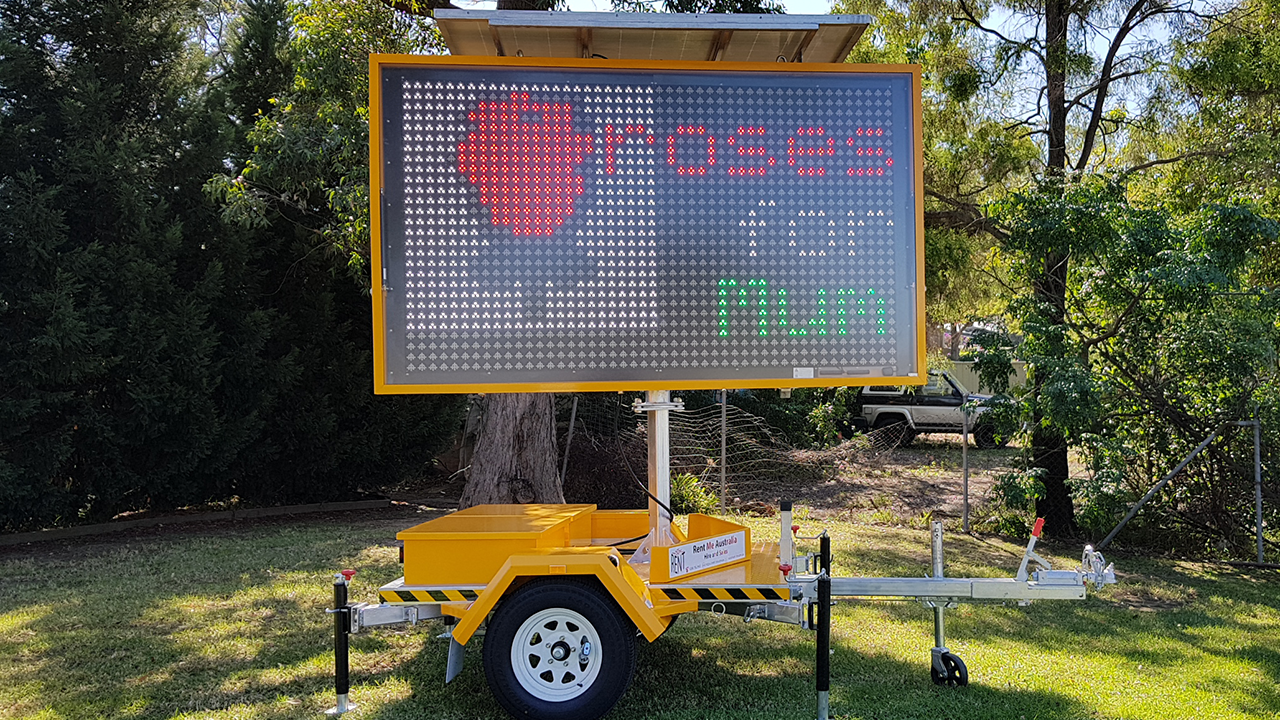 Use simple graphics to enhance your message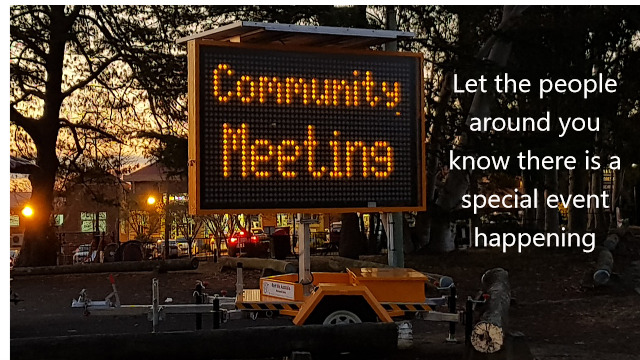 Let the people around you know there is a special event happening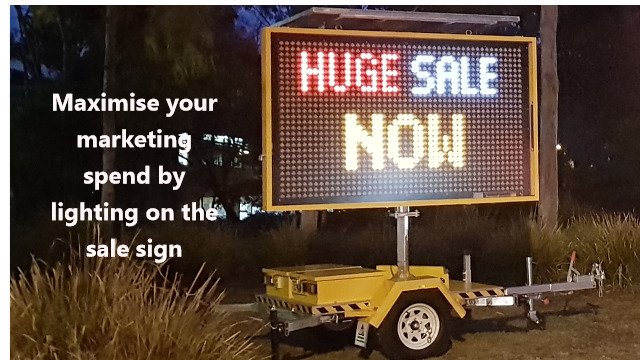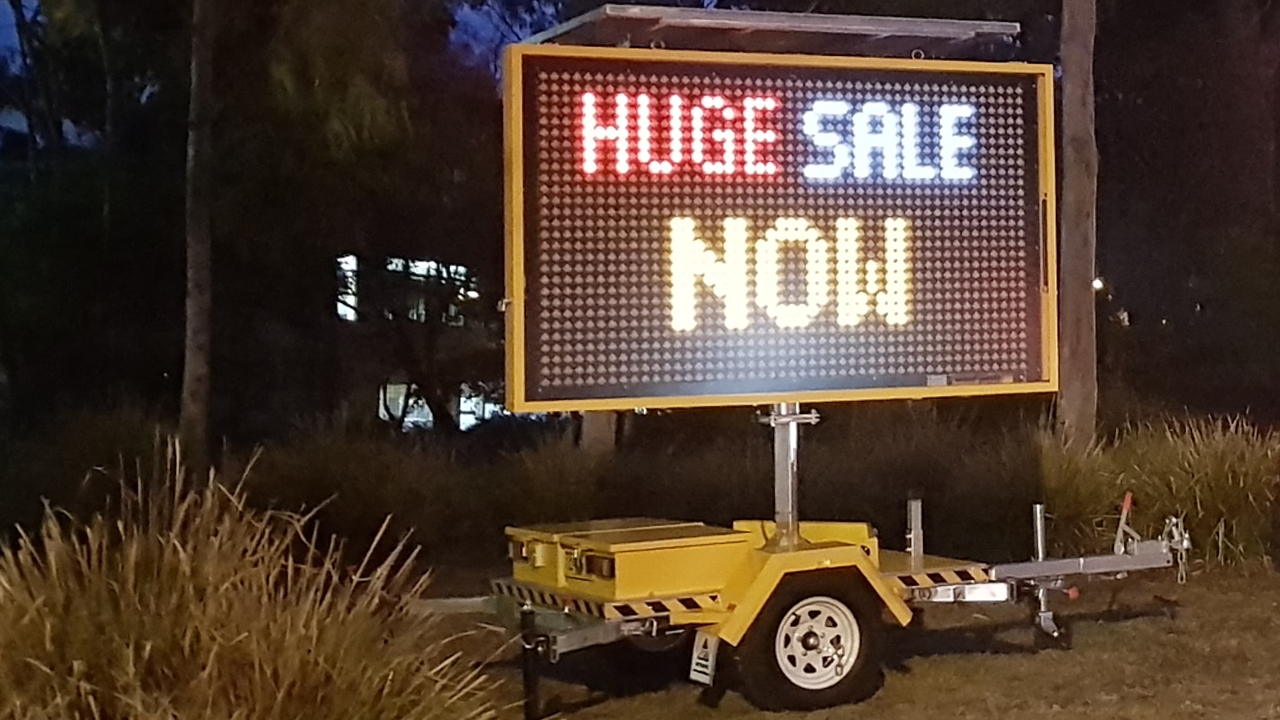 Maximize your marketing spend by lighting up the sale sign
Variable Message Signs
Variable message signs are called many things such as  VMS, LED Board, portable messaging boards, mobile led signs, LED Boards, message boards, mobile billboards and so on. They can be used in locations to guide traffic to your shop or business. These signs are a great way of notifying people of sales, events, promotions and much more. We hire Variable message signs in Sydney metro area and can also deliver anywhere in New South Wales. The signs are of the highest quality and all display in 5 colours with the latest technology. Each sign can be monitored remotely and easily programmed.
Want a variable message sign of your own and don't want to share. Great! We can help you achieve that. Simply complete the form and we will be in contact. Cannot wait? simply, pick up the phone and call us on 1300 792 845. The Sales team will gladly answer any questions. The vms signs we use, are manufactured, tested and registered in your preferred state and delivered to you. We can deliver in Variable Message board Melbourne, Sydney, Brisbane, but delivering a VMS to Perth and Adelaide take a little longer. A complete tailored training program will be developed to teach you how to get the most out of your investment. Finally, we will be there to help you afterwards, just in case you get stuck on something.
If you think you only need a VMS sign hire for a short time. Why not rent a sign. We hire variable message signs in the Sydney Metro area and can also deliver anywhere in New South Wales. You can have this sensational marketing and advertising tool at your preferred location for as short as one day or as long as 365. Our rates for VMS hire are very competitive and we provide a complete door to door service. Meaning our VMS boards are set up and flashing your message in no time.  Our team of technicians can schedule different messages to flash on the VMS according to your timetable. Giving you the ability to benefit from the mobility of our variable message signs.
Direct more customers to your business
A variable message sign is designed to provide drivers and passerby traffic with mandatory and/or advisory information at the roadside. Studies undertaken by various organisations have shown the benefits of using these tools grows exponentially over time. People like to be aware of their surrounding and a VMS can be used to help direct more traffic to your business.
Good marketing is vital to any business and one of the most effective and economical ways to do that is to use a Variable Message Sign. Using these tools, there is no need to analyse thousands of lines of data. The response is immediate when you start to display your message in lights. The device has a very user friendly interface making it very simple to change and scheduled different messages throughout the day and or night.
The benefits of using such a sign are as follow
A sliding message attracts 7 times the attention.

Allows you to schedule different messages throughout the day.

Advertise products and services while broadcasting other important information about your business.

The sign is mobile so it can be placed where it can give you the most benefit.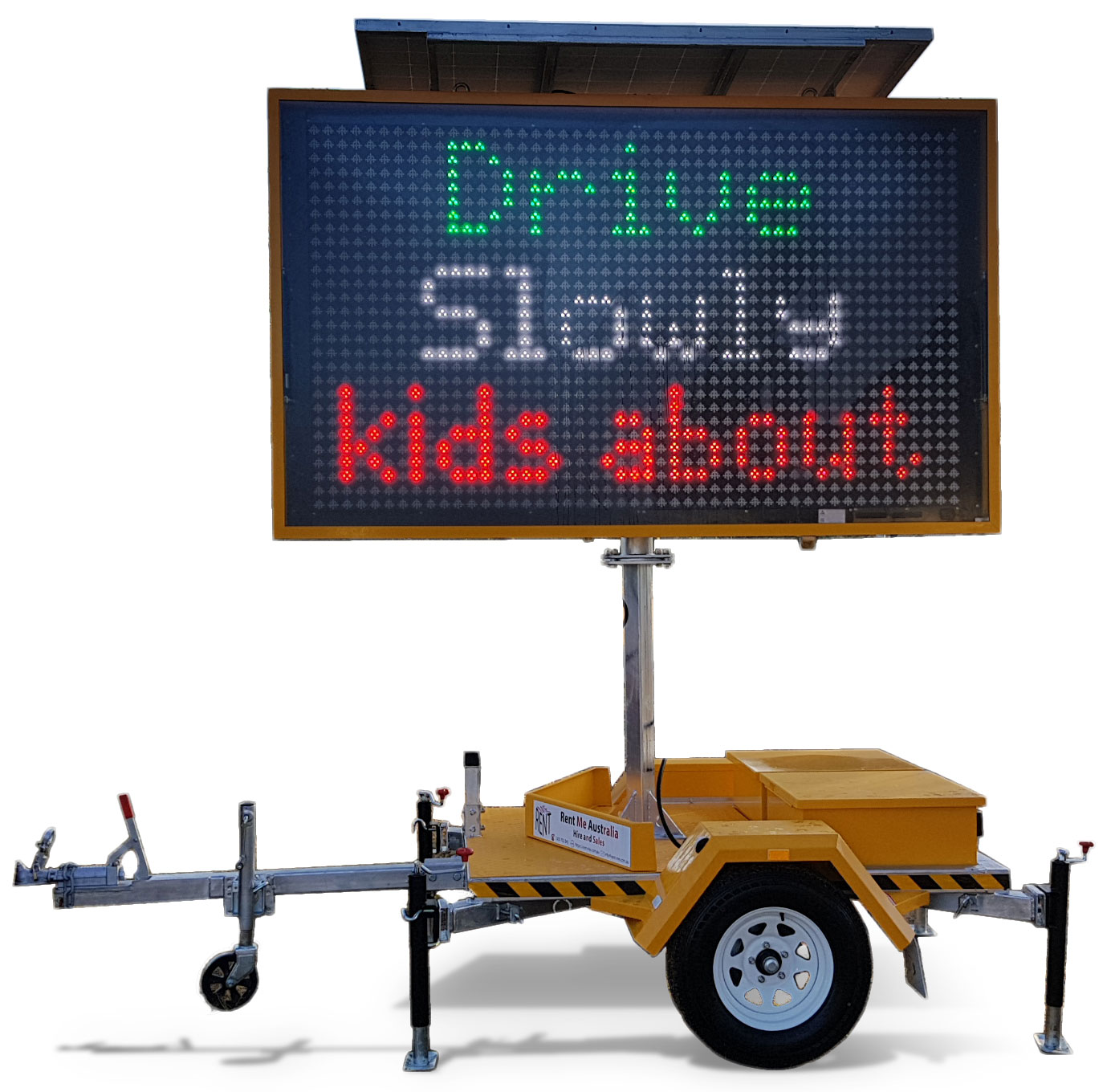 Next Steps...
Simply call on 1300 792 845 and our friendly Sales team will happily take care of your inquiry. Otherwise, Contact us via the Contact form.